Six Sigma Green Belt Class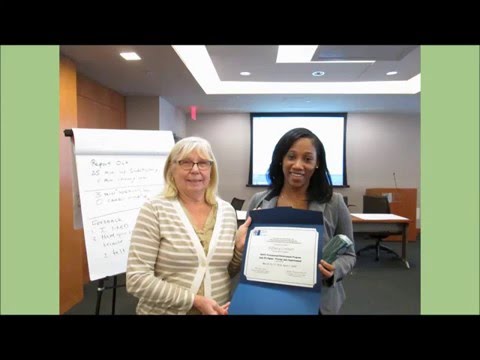 About Us
The Professional Development and Learning Management (PDLM) Office manages training and professional development opportunities designed to enhance the knowledge, skills, and competencies of CUNY employees. College and Central Office employees in various positions can benefit from professional development and training sessions that present progressive and innovative workplace effectiveness tools created by some of the most celebrated thinkers in the workplace learning field.
Mission
PDLM's mission is to promote individual and organizational excellence for employees of the nation's largest urban institution of public higher education.
The Professional Development Program for CUNY employees now offers four specific skill enhancement certificate programs.  The programs are the Certificate for Administrative Professionals (CAP), the Certificate Program for Professional Staff (CPS), the Managerial Competencies Certificate Program (MCC), and the Supervisory Competencies Certificate Program (SCC).  Participants must complete three core courses and two elective courses within a two-year period.  For more information, click on the applicable flier to the right under "What's New In PDLM."
The OHRM Professional Development and Learning Management Office partners with various workplace learning providers to offer targeted skill-building opportunities for various CUNY audiences.  Professional partnerships with corporate learning leaders, CUNY colleges, other University offices, educational institutions, and noted employee development facilitators have helped PDLM to offer timely targeted learning sessions to CUNY employees.
Passenger Van Training for CUNY Drivers
Since June, 2011, the OHRM Professional Development and Learning Management Office has collaborated with the University's Risk Management Committee to coordinate a driver safety course for campus passenger van drivers.  The customized training session entitled "Defensive Driving for Passenger Vans" addresses the unique challenges imposed upon passenger van drivers in New York City.  Over 600 CUNY drivers have taken the course since the training began.  Employees with van driving responsibilities should contact their Campus Fleet Coordinator for more information.
Registration for Risk Management and Compliance Training
Registration procedures and eligibility requirements for these learning session programs are communicated to the specific audiences when these programs are scheduled.  Each participant must be approved for registration by the appropriate campus or university coordinator.  Please contact your coordinator for more information.
Workplace Violence Prevention Training
Workplace Violence presents a serious occupational safety hazard to the University and its employees.  CUNY is committed to the prevention of workplace violence and will respond promptly to any threats and/or acts of violence.
New York State law mandates campuses to assess prevention needs and potential hazards, and to provide employees with campus-specific information and training in the risks and prevention of workplace violence.  The City University of New York's Preventing Workplace Violence online course is designed to familiarize CUNY employees with the University's Policy 6.09 Violence Prevention and to provide information on the New York State law, workplace violence risk factors, and methods for preventing, identifying and responding to threatening situations in the workplace.
CUNY employees are required to complete this training annually.  Employees with training questions should contact their campus Workplace Violence Prevention Training Administrator.  Click this link for a list of Campus Workplace Violence Prevention Training Administrators.
A copy of CUNY's Policy 6.09 Violence Prevention is available at the following site: http://policy.cuny.edu/manual_of_general_policy/article_vi/policy_6.09/1/text/#Navigation_Location.
To register for CUNY Professional Development Program (CPDP) courses, employees must complete the E-Application ("E-App") and submit it to their college Human Resources Office and PDLM.  E-Apps must reach PDLM at least 10 days before the start of a course.  Click on the button below to open the E-App, and follow all instructions to ensure that your application is processed.
PDLM partners with campus Human Resources Offices to offer DCAS Citywide Training Center courses on their campuses. Departments must work with HR to arrange "on-site" courses for 10 to 24 employees at least two months before the course is scheduled.
Courses at Citywide Training Center (CTC) through DCAS
The PDLM Office serves as the CUNY liaison to the CTC and must sign and submit all CUNY applications to DCAS.  Complete and download the CTC application, then have your supervisor sign the completed application and forward it to your College Human Resources Office.
Download the CTC Application >>