Second Chances: The CUNY Seek and College Discovery Story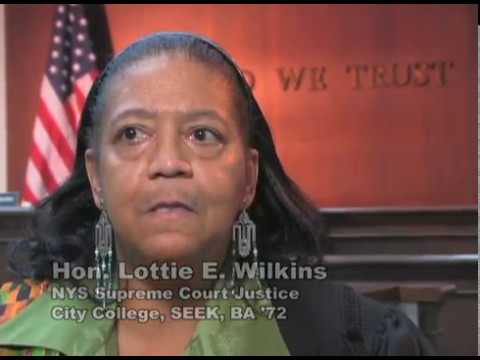 Preparation for college starts long before you arrive on campus. That's why the CUNY Foster Care Collaborative is here to connect you to the resources you need to start your college career the right way. We're proud to provide a number of programs that can help you prepare for the academic, social, and financial pressures of college while you're still in high school.
CUNY Opportunity Programs
CUNY has additional programs that are specifically designed to provide you with financial, social, and academic support once you're in college. These include ASAP, College Discovery (CD), and SEEK. But you need to apply for these programs when you complete your application to CUNY.
Apply early to CUNY
The earlier you apply, the better your chances of being accepted into a program that can help you succeed in college. There are only a limited number of spots available for new ASAP, CD, or SEEK students each year.

These programs only accept new students in the fall semester. That means you should submit your application to CUNY in the fall of your senior year of high school if you plan to start college the following fall.

Click here for the CUNY Application.
Complete the Opportunity Programs Worksheet
Complete the FAFSA
Your financial history is considered as part of the eligibility requirements for ASAP, CD, and SEEK. Be sure to complete the Free Application for Federal Student Aid (FAFSA) as part of your application to these programs.
Click here for the FAFSA Application.
Apply for NYS Tuition Assistance Program (TAP)
New York State's TAP program provides grants to New York residents to help them pay for college. Eligible students can receive tuition assistance worth more than $5,000 each year.
Click here for the TAP application.
Public and Community Programs to Help You Prepare for College
Medicaid
The Affordable Care Act (ACA) allows youth who are discharged from foster care to remain on Medicaid (free, public health insurance) until age 26, regardless of income or resources.
Pathways to College
Pathways to College is a workshop series where youth who previously lived or currently live in out-of-home care conduct workshops for foster and juvenile justice youth around the state on college preparation educating youth on how to make college a reality.
Education and Training Vouchers (ETV)
The Education and Training Voucher Program helps youth aging out of foster care transition to higher education by providing financial support for college. ETV gives eligible students up to $5000 a year for qualified school related expenses.
Back to School Packages
The Back-to-School Package Programs provides college-enrolled youth in foster care with $2,500 in school supplies. In your first semester in college, this package includes a laptop computer, printer, and software along with a backpack, bed linens, toiletries, pens, paper, and more.
iFoster
iFoster is a national, non-profit organization that can help you get low-cost or no-cost services and resources. Sign up for a free iFoster membership and start getting personalized recommendations for resources that can help you succeed in college.
New Yorkers for Children Spirit Award
The Spirit Award is a $10,000 scholarship for one young person with a history in foster care in NYC who is succeeding at any 2- or 4-year college. The recipient will be a young person with outstanding leadership skills, a commitment to the community, and the determination and ability to succeed in college.
Next Generation Center (NGC)
The NGC is a one-stop center designed to support young people as they prepare to exit foster care and enter adulthood. Located in the Bronx, the NGC provides job readiness training, legal counseling, and educational guidance for youth who are interested in applying for college.
NYC College Line
NYC College Line can help connect you to the resources and services that can help you not only get into college, but also help you thrive once you're there. You can search for programs, information, and resources and filter your search based on your individual needs.
PrepNOW!
PrepNOW! is a system change initiative, that has as a critical component a web-based curriculum and interactive learning tool designed to enhance the capacity and motivation of caregivers to create a college-going culture in their home. The program was developed by Fedcap with a grant from the Conrad Hilton Foundation. With the extensive support of the Administration for Children's Services (ACS), PrepNOW! has worked with a large array of the foster care child placing agencies throughout New York City.
Represent
Represent Magazine is one of the premiere venues for youth in care to share their stories with other youth in care. Written by youth in care for youth in care, this magazine provides insight into the challenges and triumphs of youth in or aging out of the foster care system. Represent is published by Youth Communication, a nonprofit organization dedicated to strengthening the social, emotional, and literacy skills of youth in care.
YouthSuccessNYC
Written by youth with a history in foster care, you can find stories from people who also faced the triumphs and challenges of foster care. This website should be one of your first stops to learn about resources are available in the city and the community to help you with issues ranging from education and immigration to housing and health.